glitch-soc adds a "threaded mode" feature to the toot compose interface. This eases writing "threads" of several toots.
Compose UI
Threaded mode is enabled by using the dropdown in the compose UI: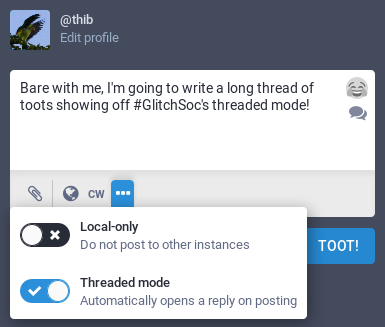 A reply is prepared as soon as the toot is sent, pre-filled with any used hashtag: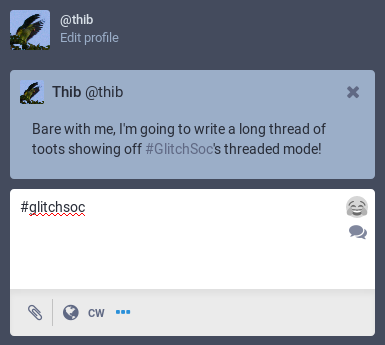 Discarding the reply will exit threaded mode.